UFC Media Call Gets Heated
Wow, if the fight is anything like the call, UFC 158 will be amazing.

The call was tense from the start and about 25 minutes into the call, a reporter asked St-Pierre if he felt he was "pampered," as Diaz had claimed. Diaz saw fit to answer, "I hope so, m$()@#*r!" he yelled. "If I had that much money, I'd be f$*&*% pampering myself the f%(*) up!"

"Let me tell you something, uneducated fool," responded the normally mild-mannered St-Pierre, once he was finally able to get in a word. "I've not always been rich. I started from the bottom and I worked very hard to be where I am right now."

Jump to the 7:00 minute mark for the beginning of the call; the real action starts up around 33:30 and Nick makes it NSFW.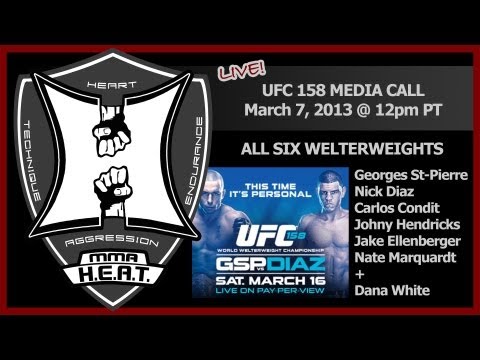 Follow us on twitter @WOWshow